Basement Carpet Installation in Saskatchewan
Say goodbye to your cold, hard concrete floor with Pro Comfort Carpeting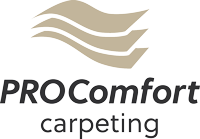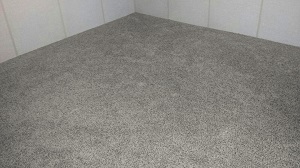 Comfortable, dry floor. Pro Comfort Carpeting is the ideal system for covering cold, damp, hard concrete floors.
Waterproofing your basement is an important job for your home's comfort and longevity, which is why Pro Comfort Carpeting should be a finishing touch for your basement waterproofing strategy. As your local basement waterproofing experts, Basement Systems Saskatchewan has the waterproofing products to give your home a clean, dry, and comfortable basement space.
Pro Comfort Carpeting is an innovative carpeting system that is completely inorganic, making it perfect for the challenges of a damp, cold basement floor. Pro Comfort Carpeting provides durability and quality in basements that traditional carpeting simply can't match.
To request your on-site consultation and free quote for Pro Comfort Carpeting installation, call us at 1-306-682-2128 or click below! We are your local basement remodeling and waterproofing specialist serving Swift Current, Moose Jaw, Prince Albert, Saskatoon and surrounding areas.
Reasons to Choose Pro Comfort Carpeting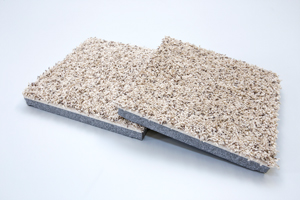 All-in-one solution. Flooring provides a warm, dry surface for the luxurious Pro Comfort basement carpet tiles.
No mold or odors: Pro Comfort Carpeting warms the surface of your floor, eliminating condensation. Because neither product has organic materials for mold to grow on, this means no rot or musty odors.
No moisture damage: Keep your basement carpet above the concrete slab, and special grooves on the bottom of the panel allow water to eventually dry.
Warmer floor: When Pro Comfort Carpeting is installed with an insulated floor the temperature of the floor increases by as much as 17 degrees.
Easy replacement: Pro Comfort Carpet is a carpet tile design with integrated padding. Unlike wall to wall carpet, if one tile gets stained or damaged, you can replace it without replacing the entire carpet.
We have all the solutions you need for a dry, comfortable basement
Turning your damp, cold basement into a waterproof, enjoyable space is a great way to improve the living area of your home. The basement finishing and waterproofing experts at Basement Systems Saskatchewan have the training and high-quality basement flooring products to turn the space under your home into a dry, warm living space. Pro Comfort Carpeting is a great way to accomplish those goals, giving you durability and beauty in your basement for years to come.
Call us today for a free estimate on Pro Comfort Carpeting installation for your basement. We proudly serve Martensville, Humboldt, Warman, Meadow Lake, Lloydminster, North Battleford and surrounding towns and cities.
Looking for a price? Get a no cost, no obligation free estimate.